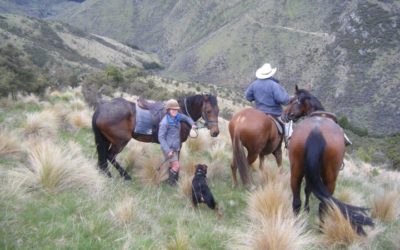 November 2009 - After a year in the delightful Emerald Isle, aka Ireland, it was still a true pleasure to get back to the mountains of New Zealand. A week tailing up in the Okuku Pass in North Canterbury was perfect training terrain for my three-year-old mare Zula,...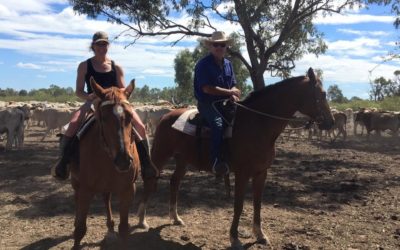 August 2016 - "Why don't you go and lie on a beach like a normal person for your two week annual leave holiday?!" Mothers are so honest aren't they?! Well, it was my ideal idea of a two week holiday - taking off to inland Queensland to learn all about pregnancy...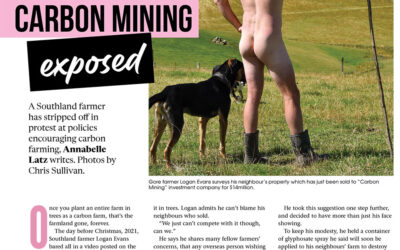 Country Wide Magazine, March 2022.A Southland farmer has stripped off in protest at policies encouraging carbon farming, Annabelle Latz writes. Photos by Chris Sullivan. Once you plant an entire farm in trees as a carbon farm, that's the farmland gone, forever. The...